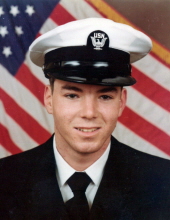 Stephen Patrick Farley, age 65, a resident of Nevada, MO, passed away on Monday, July 6th, 2020, at Medical Lodge nursing home in Ft. Scott, KS, after a long battle with cancer.
He was born on February 23rd, 1955 in Kansas City, MO. Stephen was born Steven Brown, one of seven children, to Francis "Bud" Brown and Agnes "Rose" Murphy. Steven was adopted by John Daniel "Danny" and Mary Helen "Helen" Farley of Brashear, MO. His name was changed to Stephen "Steve" Patrick Farley.
Steve attended High School at Adair County RII, where he graduated in 1973. After graduation, Steve proudly served in the US Navy and later in the National Guard.
Steve's true love was farming and that is where he returned after his time in the service.
Steve married Amy Miller in 1980 and from that marriage, was blessed with four children.
Recently Steve was able to locate some of his birth family and over the last few years, he was able to connect and build a relationship with one brother and multiple nieces and nephews.
Steve enjoyed farming, helping others, fishing, and most of all being with his grandchildren.
Survivors include his four children, John and wife Tara Farley of Ft. Scott, KS; Kevin and wife Ashley Farley of Paola, KS; LuAnne and husband Todd Granere of Iola, KS; and son Ralph Farley of Kansas City, KS. Seven grandchildren, Teryn Farley, Lakyn Farley, Colin Farley, Jyler Granere, Gavin Granere, Bodhi Farley ,and Charlee Granere; ex-wife Amy Free of Osawatomie, KS; multiple nieces and nephews and several members of his birth family.
There was a cremation. Burial will take place in the U.S. National Cemetery in Ft. Scott at a later date, as well as a memorial service with family and friends.