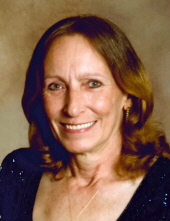 Debra Lynn Dohle, age 62, a resident of Arcadia, Kansas, went to be with the Lord at 12:20 AM, Friday, August 3, 2018, at the Mercy Hospital in Joplin, Missouri.
She was born March 9, 1956, in Hayward, California, the daughter of Jess H. Thompson and Beverly L. Titze Thompson. She grew up and attended school in Canon City, Colorado. Her family moved to Englevale, Kansas in 1972. She graduated from Northeast High School in Arma, Kansas in 1974.
She married Ronald Swezey in 1974, and they had three children together. They later divorced. She married Robert Bechdolt in 1991, they too divorced. She then married Marion "Jerome" Dohle on August 10, 2001, in Arcadia, Kansas. He survives of the home.
She enjoyed fishing, camping, crocheting, and cross stitching. She also loved the mountains in Colorado and family get-togethers. She was a member of the American Legion Auxiliary Post #35 of Cherokee, Kansas and the Order of Eastern Star, Olive Chapter #13 of Ft. Scott, Kansas.
She has worked as a housekeeper for Crestview Nursing Home and Arma Mobile Transit. She had also worked as assistant city clerk for the City of Arcadia and medical records clerk for Via Christi Hospital in Pittsburg, Kansas.

She is survived by her husband, Jerome; a daughter, Angela (Swezey) Salts and her husband, Mike; and two sons, Chad Swezey and Brad Swezey and his wife, Stephanie, all of Franklin, Kansas; five grandchildren, Dylan Salts, Evan, Mason, Madelyn and Weston Swezey, all of Franklin; four step-children and ten step-grandchildren, all of Pittsburg. Also surviving are two brothers, Jerry Thompson and wife, Sharon, of Ft. Scott and James Thompson of Selma, California; three aunts, Jane Burns and June Bloomfield, both of Ft. Scott and Caroline Titze of South Dakota and several nieces, great-nieces and great-nephews and cousins.
She was preceded in death by her parents, several aunts, and uncles; a niece, Terry Prestley and a great-niece, Alivia Prestley.

Funeral services will be held at 10:00 A.M. Wednesday, August 8th at the Cheney Witt Chapel. Burial will follow in the U. S. National Cemetery in Ft. Scott.
The family will receive friends from 6 to 8 P.M. Tuesday evening with Eastern Star services at the Cheney Witt Chapel.
Memorials are suggested to Autism Speaks or the American Lung Association and may be left in the care of the Cheney Witt Chapel, 201 S. Main, P.O. Box 347, Ft. Scott, KS 66701. Words of remembrance may be submitted to the online guestbook at cheneywitt.com.