September 20, 2023                                Volume 11
We're thrilled to announce the winners of this year's Discovery Award! These incredible students have uncovered the stories of unsung heroes who changed the world.
Grand Prize Winner: Sasha Allen from Eden Prairie, Minnesota
Project: "3-6-9 KID: How Child Spy Agnes Láckovič Saved Hundreds from the Nazis"
An inspiring documentary showcasing the courageous acts of a 17-year-old unsung hero during WWII.
First Place: Paige Franzen, Kadence Huck, and Callahan Levi from Nashua-Plainfield High School, Iowa
Project: "Why Not Us? Dr. Christine Grant's Heroic Pursuit of Gender Equality"
A powerful story of Dr. Christine Grant's impact on gender equality in women's sports.
(Teacher: Suzy Turner)
Outstanding High School Project: Madison Glidden from Loup County High School, Nebraska
Project: "Susan LaFlesche: The First Native American Doctor"
A heartfelt documentary about Dr. Susan LaFlesche Picotte's journey to provide medical care for her people.
(Teacher: Megan Helberg)
Outstanding Middle School Project (tie): Rehan Mathew Koshy from Edison Regional Gifted Center, Illinois
Project: "Andrée de Jongh: Faster than a Comet"
An incredible exploration of WWII heroine Andrée de Jongh's escape route for Allied airmen.
(Teacher: Brandon Strawn)
Outstanding Middle School Project (tie): Jay Patel from Jericho Middle School, New York
Project: "Pearl Kendrick: The Unsung Hero Who Ended a Deadly Plague"
A fascinating look at Pearl Kendrick's contribution to the development of the pertussis vaccine.
(Teachers: Teresa Cantwell and Sarah Espinal)
Founder's Award: Steven Zhang from St. Mark's School, Massachusetts
Project: "Corky Lee: Fighting Asian American Discrimination One Photo at a Time"
A moving portrayal of Corky Lee's impact in amplifying the Asian American voice through photography.
Outstanding Elementary School Project: Noa Mannal Dimarco and Gabriel Levesque from St. Mary Interparochial School, Pennsylvania
Project: "Maurice Hilleman: The Father of Modern Vaccinations"
A heartwarming story of Maurice Hilleman, who created 40 vaccines and saved millions of lives.
(Teacher: Jayda Pugliese)
Congratulations to all of these exceptional students for sharing these remarkable unsung hero stories! Click the button below to view all of the 2023 award-winning documentaries, websites and performances.
Keep an eye out for our upcoming newsletter, which will feature more photos from the Discovery Award announcements and provide details about the award-winning projects and the students behind them.
LMC Hosts Star Party
On Saturday, September 16th, our eagerly anticipated star party was a celestial celebration! Despite a sudden pop-up storm that brought us much needed rain and thwarted our plans to gaze through the eight telescopes we had set up, we still had a wonderful time. The evening featured Ronda Hassig's captivating presentation on the Unsung Hero Henrietta Swan Leavitt, as well as an enlightening talk by NASA Ambassador Jamie Davis (pictured above).
While the skies may not have cooperated this time, fear not! We're excited to announce that we'll be rescheduling the star party in the near future. Keep a close eye on our updates, as we're determined to bring you an unforgettable night of stargazing and astronomy education. Don't miss out on the next cosmic adventure!
REFLECTING ON LAST YEAR'S CELEBRATION!
It's hard to believe that a year has passed since we held the combined event for the Grand Opening of the Lowell Milken Park and the 15th Anniversary of the Lowell Milken Center for Unsung Heroes.
We continue to extend our heartfelt gratitude to our supporters, the remarkable LMC Fellows, and the Unsung Heroes and their families who joined us in marking the historic occasion. The event was filled with unforgettable moments, including inspiring speeches from distinguished VIP speakers, the symbolic ribbon-cutting ceremony for the Lowell Milken Park, and an unexpected revelation regarding the 2022 Discovery Award. Read more about the event at https://bit.ly/3dkogfZ.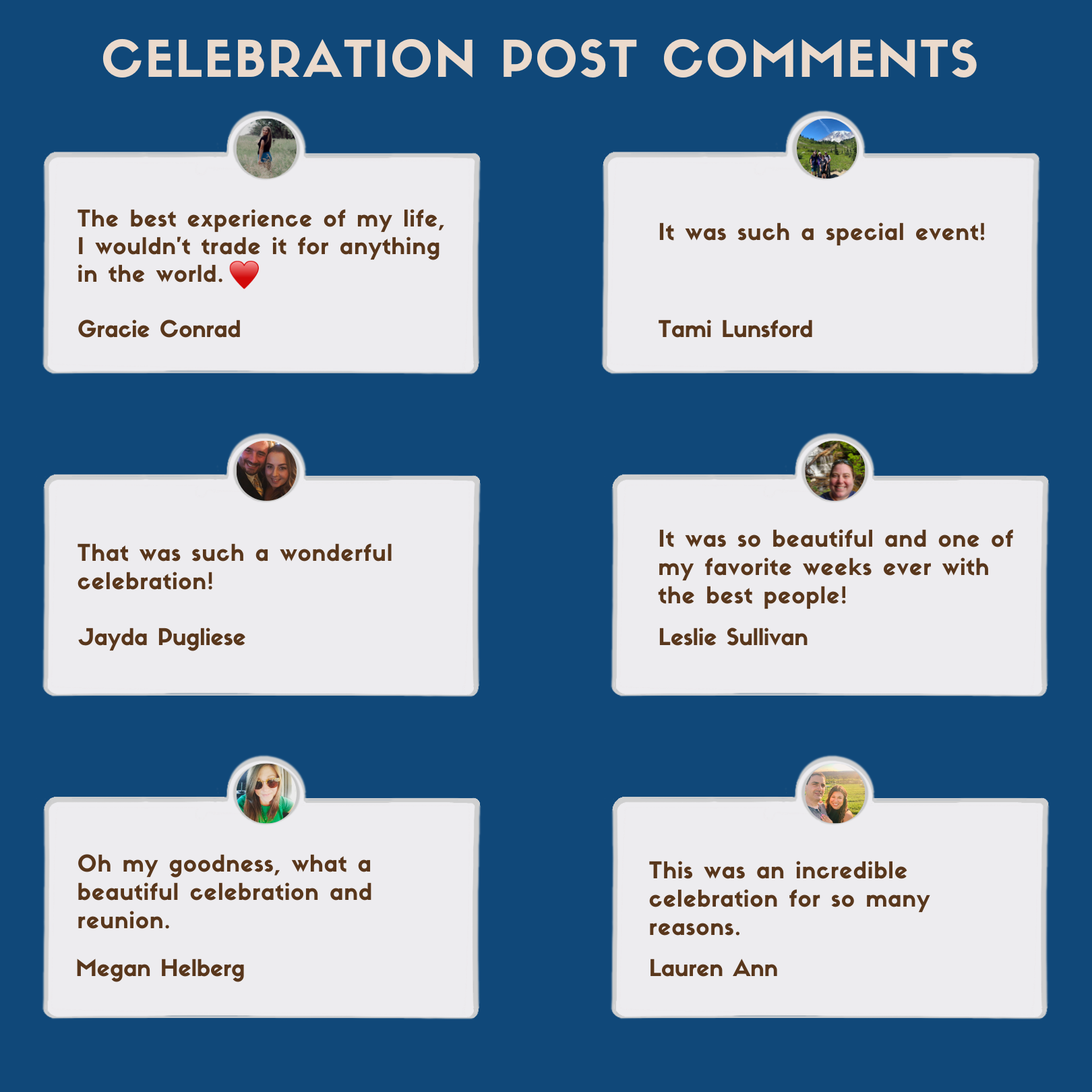 FELLOWS NEWS & UPDATES
Our very own Kevin Dailey, who was a 2023 LMC Fellow, has just been named 2024 Kentucky Teacher of the Year! We couldn't be more proud of Kevin and his outstanding achievement. Please join us in congratulating Kevin on this incredible accomplishment!
Darrion Cockrell, our 2023 LMC Fellow, was recently named MOSHAPE State Elementary School PE Teacher of the Year, sponsored by OPEN Phys Ed and US Games. We're proud of his dedication and passion for PE and wish him luck in competing for the National title. Go Darrion!