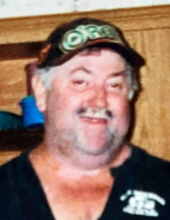 Gary Wayne Roberts, age 60, passed away on December 8, 2020, at his home in Fort Scott, Kansas. Gary was born May 29, 1960, in Osceola, MO, the son of Dorn and Mary (Edwards) Roberts.
Gary lived his life to the fullest doing what he loved. He was a mechanic for many years. He was also a local truck driver for the Pittsburg, KS, area.
He spent a lot of his time living either in Kansas or Arizona due to having family in both places. He just recently settled in Fort Scott to be closer to his siblings.
Gary was a prankster and loved to play pranks on anyone he could get to fall for them.
His laughter was one of a kind that anyone who knew him will never forget.
He also had a love for muscle cars and step side trucks.
Although he never had any biological children, he was like a dad to many.
His love for kids was insurmountable. Gary also had his own nicknames for all those kids and for most of his friends. If you had a nickname you knew you were loved by him.
Gary was proceeded in death by both parents, a brother, Timothy Roberts, a nephew, Harvey and a great niece, Sandra Ann. He is survived by two young ladies that he considered his daughters, Stacey Day and her daughters Taylor and Madison from Pittsburg, KS, and Tiffany Gottschall and her daughter Addison from Arizona. He is also survived by two brothers, Loren (Susan) Roberts, Garland, KS, Ronnie Roberts, Fort Scott, KS, three Sisters, Sherry (Dan Neff), Centerville, KS, Joyce (Dan) Henderson, Louisburg, KS, and Melinda Shepherd, Arma, KS.
There was cremation. Private family burial will take place later. Words of remembrance may be submitted to the online guestbook at cheneywitt.com.