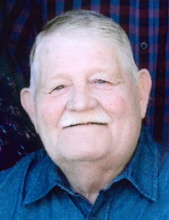 Rodger Morris Quick, age 72, resident of Ft. Scott, KS, passed away Sunday evening, November 17, 2019, at his home after a long battle with heart disease.
He was born October 11, 1947, in Ft. Scott, the son of Morris David and Ethel Delma (VanDyke) Quick. Rodger attended Redfield grade school and graduated from Uniontown high school with the class of 1965.
He served in the U.S. Air Force from 1966-1970, stationed at Whiteman Airforce base and in the Aleutian Islands.
He enjoyed all sports; playing baseball, football, and basketball in high school and American Legion baseball during summers. He also enjoyed hunting, fishing, and camping. He loved attending grandsons' and nephews' activities.
One of his greatest pleasures was his family. He spent many summers coaching Redfield boy's baseball teams. He was the number one fan of his daughters' softball and volleyball careers.
On June 22, 1968, he married Susan Campbell at Bethel Community Church. He retired from Fort Scott National Historic Site in 2009. He was a member of the Redfield Methodist Church.
Rodger is survived by his wife, Susan of the home; 2 daughters, Becky Warfield and husband Sean, and Jodi Murrow and husband Nick; 2 grandsons, Gavin Warfield and Cooper Murrow, all of Ft. Scott; mother-in-law, Clara "Babe" Campbell; sister, Sharon Jubert; sister-in-law, Bonnie Quick; brother-in-law and sister-in-law, John and Cindy Bowman; niece, Debbie Palamaris; nephews, Mike, Mitch and Matt Quick, and Dru, Cole and Alex Bowman; and several great nieces and nephews.
He was preceded in death by his parents, Morris and Ethel Quick; a brother, Tom Quick; and father-in-law, Gerald Campbell.
Memorial services will be held at 11:30 AM Friday, November 22nd, at the Cheney Witt Chapel.
Burial will follow in the U. S. National Cemetery.
Military honors will be provided by the Olson Frary Burkhart Post #1165 V.F.W.
The family will receive friends from 10:30 AM Friday until service time at the Cheney Witt Chapel.
Memorials are suggested to Care to Share and may be left in care of the Cheney Witt Chapel, P.O. Box 347, 201 S. Main, Ft. Scott, KS 66701. Words of remembrance may be submitted to the online guestbook at cheneywitt.com.