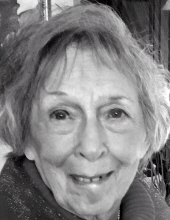 LeLola Ruth Martin, age 93, a resident of Ft. Scott, Kansas, passed away Thursday, September 5, 2019, at her home at the Presbyterian Village in Ft. Scott.  She was born September 14, 1925, in Newkirk, Oklahoma, the daughter of Arthur Greenhagen and Ruth Bare Greenhagen.  LeLola's children remember her as a wonderful woman of faith who provided a loving and caring Christian home.  LeLola enjoyed cooking, sewing as well as spending quality time with her family.  She was a member of the Community Christian Church.
Survivors include three children, Garry Brauser, of Wichita, Kansas, Carolyn Munsell (Johnnie Walker), of Ft. Scott, Kansas and Dan Brauser (Pia), of Cody, Wyoming; eleven grandchildren, twenty-six great-grandchildren and a great-great-grandson.  Also surviving are dear family friends, David Harney and Jon Hutchinson.  She was preceded in death by her parents, two daughters, Thay Hall and Brenda Welch and three brothers, Eldon, Donald and Leland Greenhagen.
Funeral service will be held at 1:00 P.M. Saturday, September 14th at the Cheney Witt Chapel.
Burial will take place at 1:00 P.M. Monday, September 16th at the Newkirk City Cemetery in Newkirk, Oklahoma.  Services are under the direction of the Cheney Witt Chapel, 201 S. Main, P.O. Box 347, Ft. Scott, KS 66701.  Words of remembrance may be submitted to the online guestbook at cheneywitt.com.