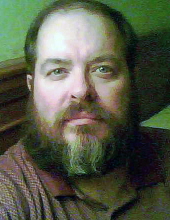 Kenneth Dale Roberts, age 63, a resident of Ft. Scott, Kansas, passed away unexpectedly Wednesday, October 9, 2019, at his home.
He was born May 8, 1956, in Ft. Scott, Kansas, the son of Kenneth Ray Roberts and Joanne Lloyd Roberts. Dale attended school in both Fort Scott and Pittsburg and graduated from the Pleasanton High School.
He married Cynthia Ann Hickman on April 8, 1983, at Miami, Oklahoma. Dale worked for Ward-Kraft in Ft. Scott for fifteen years. He later served as Vice-President of Ross Martin and Corporate Express a printing company based in Tulsa, Oklahoma. Dale and his wife later owned and operated Comfort Keepers, an in-home care service in Owasso, Oklahoma.
Following retirement, Dale and his family returned to Ft. Scott. He enjoyed woodworking as well as hunting, fishing and traveling. He was a member of the Grace Baptist Tabernacle.
Survivors include his two children, Brett Roberts and Danielle Roberts, both of Ft. Scott; his mother and step-father, Joanne and Ralph Bradley, of Cottonwood Falls, Kansas; two brothers, Kevin Roberts, of Pleasanton, Kansas and Kurt Roberts, of Cottonwood Falls, Kansas; and a sister, Penny Talmadge, of Ottawa, Kansas. Also surviving is his father-in-law, Herb Hickman, of Pittsburg and a close family friend, Matt Nelson, of Owasso, Oklahoma.
His wife, Cynthia, preceded him in death on June 17, 2015. He was also preceded in death by his father, Kenneth Ray Roberts and an infant brother, Scott Roberts and his mother-in-law, Shirley Hickman.
Following cremation, Rev. Paul Rooks will conduct a memorial service at 10:30 A.M. Monday, October 21st at the Grace Baptist Tabernacle.
A graveside service will be held at 2:00 P.M. Monday, October 21st at the Highland Park Cemetery in Pittsburg, Kansas.
Memorials are suggested to the Grace Baptist Tabernacle and may be left in care of the Cheney Witt Chapel, 201 S. Main, P.O. Box 347, Ft. Scott, KS 66701. Words of remembrance may be submitted to the online guestbook at cheneywitt.com.