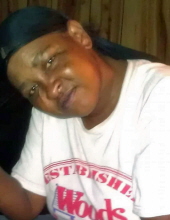 Daisy Lalinda Lee Burton, age 58, a resident of Ft. Scott, Kansas, passed away Thursday, April 2, 2020, at 12:55 A.M. at Mercy Hospital in Joplin, Missouri.
She was the daughter of R. Rela Holmes and Artist Burton of Bradley, Arkansas. She resided in Blue Mound, Kansas.
Mama Daisy had five children, Moses L. Burton, age 39, Glory Anamana Relf, age 35, Vondric E. Relf, age 34, Irella Burton, age 32, and Ireana Burton, age 32.
Daisy had thirteen grandkids, three girls and ten boys.
Daisy had worked at Key Industries for three years.
She was preceded in death by her parents, R. Rella Holmes and Artist Burton and her brother Andrew L. Callahan and brother, Jimmy.
Also surviving are David C. Haynes and Glory Ann Callahan and a host of sisters and brothers on her dad's side, Audry (Michele), Gail (Rico), Wayne, Lee Artis (Chanaya), Virginia (Kenneth), Rebecca (Vincent), Michael (Denise), Sabina (Thomas), Jason (Tonya), Alex, Crystal (Chester) and a great host of nieces and nephews.
Cremation was handled by Cheney Witt Chapel, 201 S. Main, Ft. Scott, KS 66701. Words of remembrance may be submitted to the online guestbook at cheneywitt.com.