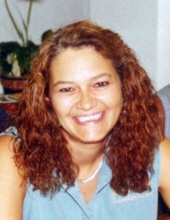 Camille Lynn Parnell, age 58, a resident of Fort Scott, died Sunday, August 23, 2020 at her home.
She was born July 11, 1962 in Ida Grove, Iowa, the daughter of Ronald Zimmer and Cherrie Clark Zimmer. Camille worked for Mid-Continental Restoration Company. She enjoyed reading, crocheting, and gardening. She loved spending time with her family especially her grandkids.
Camille is survived by her two children, Jimi Huntsman and husband, Garrett, of Peculiar, MO., Zach Parnell and, Cassidy Riley, of Harrisonville, MO.; three grandchildren, Athena Parnell, Collin Huntsman, and Riley Parnell; dad, Wayne Stehr, and wife Nell, of Newcastle, Ok.; three brothers, Chris Zimmer, of South Carolina, Andy Stehr, of Midwest City, OK., Adam Stehr, of Norman, OK., two sisters, Patti Sangster, of Norman, OK., and Karla Brinkley, of Blanchard, OK.
She was preceded in death by her parents and grandparents.
There was cremation. Pastor Michael Apfel will conduct a Memorial Service at 2:30 P.M. Friday, August 28, 2020 at the Trinity Lutheran Church.
Memorials are suggested to Care to Share and may be left in care of the Cheney Witt Chapel, 201 S. Main, P.O. Box 347, Ft. Scott, KS 66701. Words of remembrance may be submitted to the online guestbook at cheneywitt.com.