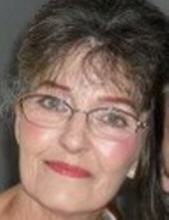 Barbara Jean Driscoll, age 75, a resident of Ft Scott, Kansas, passed away Saturday, September 18, 2021, at her home. She was born December 3, 1945, in Little Rock, Arkansas, the daughter of Richard Dallas Stone and Verlon Undine Henry Stone.
She married William R. Driscoll on July 12, 1969. They were later divorced.
Barbara lived for a time in Nevada, Wyoming and Arizona before moving to Ft. Scott. She had worked as a telephone operator, and as a CNA. Most recently, she had worked at IGA and later Woods Grocery Store.
Barbara enjoyed listening to rock and roll and dancing. She also liked to read and spend time with her family.
She attended Mary Queen of Angels Catholic Church.
Survivors include her two daughters, Shar Brumfield of Tucson, Arizona and Colleen Williams (Terry) of Olathe, Kansas; three grandchildren, Brittani Gregory, Ashlinn Nixon and Jon Stager and eight great-grandchildren, Tony, Miles, Rody Jr., Valentina "Little Beautiful", Addy, Cooper, Trinity and Cameron. Also surviving are a brother, Gary "Buddy" Stone of Wichita, Kansas, Diana Kimmell of Ft. Scott and two nephews, Steven and Darren Belcher.
A memorial service will be held at 2:00 P.M. Friday, September 24th at the Cheney Witt Chapel. Memorials are suggested to the Wounded Warrior Project and may be left in care of the Cheney Witt Chapel, 201 S. Main, P.O. Box 347, Ft. Scott, KS 66701. Words of remembrance may be submitted to the online guestbook at cheneywitt.com.