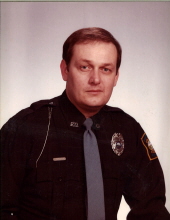 Obituary for Albert Leon Combs Jr.
Albert Leon Combs, Jr., 71, of Girard, passed away at 0655 hours on
Friday, July 20, 2018, at his residence, surrounded by his family.
Al was born on May 21, 1947, in Fort Scott, Kansas, the son of Albert
Leon and Ruth Marie (Ballinger) Combs. He attended Fort Scott High
School and Fort Scott Community College.
Al married Lucille (Winterbower) Spurling and the two later divorced.
On May 5, 1983, Albert and Kathy Deer were united in marriage in
Miami, Oklahoma. She survives of the home.
In 1969, Al enlisted in the United State Army and served from 1969
through 1971 with tours in the Republic of Vietnam. Al served his
country again with the Kansas Army National Guard from 1985 through 1990. Al served with the 18th Military Police Brigade, 25th Infantry Division, 212th Military Police Company as a dog handler, the 42nd Military Police Group, and the 891st Combat Engineer Battalion as a training NCO.
Beginning in 1977, Al again served his community in many ways
including as a Detective Sergeant with the Crawford County Sheriff's Office, Deputy for the Bourbon County Sheriff's Office, and patrolman for the Fort Scott Police Department. Al worked as a railroad detective for the Katy Railroad and as an investigator for the Missouri Department of Child Services. Beginning in 2000, Al worked as a patrolman and detective for the Girard Police Department and then as Chief of Police for the Arma Police Department until his retirement in2013.
Al enjoyed spending time with his family, telling tall tales, and fishing.
Al was a member of many organizations including the National and
Kansas Auctioneer Associations; National Association of Bunco
Investigators; Kansas Chiefs of Police Association; Kansas Sheriff's
Association; VFW Membership in Paris, France; American Legion of Arma, Kansas; Masonic Lodge of Hiattville, Kansas; 545th Military Police Company Association; and the 720th Military Police Company Association.
In addition to his wife, Kathy, Al is survived by three sons; Troy
Combs, his wife Lisia and three children of St. Paul; daughter Alecia
Chaffee, her husband Sean, and three children of Webb City, Missouri; Matthew Combs, his wife Bridget, and two children of Toronto Kansas; and Garrett Combs, his wife Kenna and two children of Girard. His sister Sherry Hendricks of Round Rock, Texas also survives him.
Al was preceded in death by his mother, father, and three sisters,
Beverly McReynolds, Linda Carpenter, and Alberta Fisher.
Services will be held on Wednesday, July 25, 2018, at 10:30 a.m. at
Smith-Carson-Wall Funeral Home in Girard with Chaplain Mike Graham officiating. Burial services will follow at the Girard Cemetery with military honors provided by the Fort Riley, Kansas Honor Guard and VFW Post 704, Parsons, Kansas.
Visitation will be held Tuesday, July 24, 2018, from 6:00 p.m. to 8:00 p.m. at Smith-Carson-Wall.
Memorials are suggested to the Children's Advocacy Center of Pittsburg, Kansas and may be left at the funeral home or mailed to Smith-Carson-Wall Funeral Home at 518 W. St. John, P.O. Box 258, Girard, Ks 66743.
Condolences may be sent to www.wallfuneralservices.com.