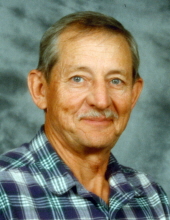 Fredrick F. Hutchison, age 82, a resident of Fort Scott, KS, died Thursday, June 14, 2018, at Mercy Hospital.
He was born June 13, 1936, in Sheldon, MO, the son of Fred and Leota Withrow Hutchison. He graduated from Ft. Scott High School with the class of 1954. He then attended Ft. Scott Junior College before entering the Navy in 1955. Fred served our country proudly for 30 years in the Navy before retiring. He then worked for the Navy as a civilian for another 10 years. He returned to Ft. Scott for the last 20 years, to the hometown he loved. He was an outdoorsmen and professional bass fisherman.
Survivors include two daughters, Marilyn Machelle Greene, Austin, TX, and Mindi Yvonne Elam and husband Dale, Tuscaloosa, AL; two brothers, Donald "Butch" Hutchison and wife Karen, Ft. Scott, and Denny Hutchison, Cody, WY; a sister, Kay Arnold, Ft. Scott; 9 grandchildren, Alexandria Floyd, Colleen Redding, Katlin Greene, Charlotte J. Hutchison, Travis Hines, Ashley Arner, Raschelle Boeve, Madison Johnson, and Dalton Estes; 8 great grandchildren; and numerous nieces and nephews.
He was preceded in death by his wife Frances Hutchison; son Fredrick Andrew Hutchison; and daughter Tracy C. Craig.
Hospice Chaplain Jeff Owen will conduct funeral services at 10:00 AM Monday, June 18th, at the Cheney Witt Chapel.
Burial will follow in the U. S. National Cemetery. Military Honors will be provided by the Olson Frary Burkhart Post #1165 V.F.W. Memorials are suggested to the V.F.W. Post #1165, and may be left in the care of the Cheney Witt Chapel, PO Box 347, 201 S. Main, Ft. Scott, KS 66701. Words of remembrance may be submitted to the online guestbook at cheneywitt.com.