First Friday Bonus & Live Wheel Throwing!
Along with our Last Look Opening,
Trent Freeman will be wheel throwing large pottery pieces all night!
This live event will also be a First Friday Bonus:
If your subtotal is more than $500 you can select a
large piece as it's being made before your eyes!
Come in for the Last Look event and
LIVE WHEEL THROWING!
Friday August 4th • 5pm – 9pm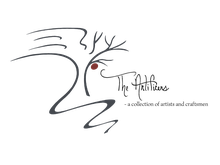 Copyright (C) 2023 T.E.Freeman Studio. All rights reserved.
You are receiving this email because you opted in via our website.
Our mailing address is:
T.E.Freeman Studio 8 North National Avenue Fort Scott, KS 66701 USA