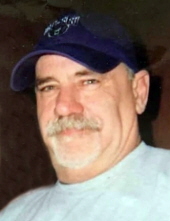 John Fredrick Kruger, age 68, resident of Ft. Scott, KS, died Wednesday, November 11, 2020, at his home.
He was born February 11, 1952, in Ft. Scott, the son of Elvin and Margaret Johnson Kruger. He graduated from Uniontown high school with the class of 1970. He married Vicki Harris on April 22, 1972, in Ft. Scott.
John worked for Mid-Continental Restoration for many years until retirement. He enjoyed playing slow pitch softball with his many friends. He was a big fan of the KC Chiefs, KU basketball, stock car racing, and Elvis music. John was known as "Chicken Man" for his prowess in raising fighting chickens.
He attended the Fort Scott Church of the Nazarene.
Survivors include his wife Vicki of the home; a son, Leroy Kruger and wife Christina, Ft. Scott; a daughter Brooke Bolin and husband Ron, Ft. Scott; 2 sisters, Linda Turner and Gail Dalton of Ft. Scott; a sister-in-law, Terri Shelton and husband Don, Ft. Scott; 4 grandchildren, Jordan Holdridge, Austin Kruger, Lexi Kruger, and Raegan Bolin; 3 great-grandchildren, Blakyn, Kyson, and Cali Holdridge with one more on the way; and several nieces and nephews.
He was preceded in death by his parents.
Rod Perez and Rev. Virgil Peck will conduct funeral services at 10:00 AM Tuesday, November 17th, at the Fort Scott Church of the Nazarene.
Burial will follow in the Evergreen Cemetery.
The family will receive friends from 5:00 until 7:00 PM Monday evening at the Cheney Witt Chapel.
Memorials are suggested to Care to Share and may be left in care of the Cheney Witt Chapel, PO Box 347, 201 S. Main St., Ft. Scott, KS 66701. Words of remembrance may be submitted to the online guestbook at cheneywitt.com.