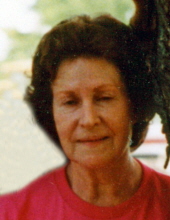 Betty Jean LaPiere, age 83, a resident of Ft. Scott, Kansas, passed away Sunday, December 24, 2017, at the Via Christi Hospital in Pittsburg, Kansas. She was born March 15, 1934, in Girard, Kansas, the daughter of Harry Sandwith and Margaret Davidson Sandwith. Betty had worked for fifteen years in the central supply department of Ft. Scott Mercy Hospital. She later had been employed by both Medicalodge and Dollar General Store. She enjoyed tending to her flowers and taking care of her family.
Survivors include her seven children, Richard Osgood, of Springhill, Florida, Margaret Wipple, of Keystone Heights, Florida, Gerald LaPiere and Gilbert LaPiere, both of Olean, New York, Matthew LaPiere, of Ft. Scott, Kansas, David LaPiere, of Arma, Kansas and Mark LaPiere, of Moore, Oklahoma. Also surviving are numerous grandchildren and great-grandchildren. She was preceded in death by her parents, a brother, Joseph Sandwith and three sisters, Alfreda Smith, Harriet Wilcox and Adelene Burch.
There was cremation, and no services are planned. Arrangements are under the direction of the Cheney Witt Chapel, 201 S. Main, Ft. Scott, Kansas.