What's Happening

May 15, 2020

UPCOMING CALENDAR OF EVENTS – MAY 2020

 

EVENTS THIS WEEKEND

 

MANY RESTAURANTS ARE NOW OPEN FOR 

DINE-IN AND OFFERING CURB-SIDE & DELIVERY!

  

15 – Fort Cinema serving Curbside Concessions Cruise Night concessions from 5 to 7pm, click

here

for Facebook event.

16 –

Fort Scott Livestock Market

, sale starting at 9am, expecting 2000 head: Consigned: 40 cows, 20 w/calves, balance springers, mostly blk, running ages; 60 blk hfrs 750-800#, replacement kind, no implants; 3 loads hfrs 750-800#; 4 loads strs 900#; 70 blk strs & hfrs 500-700#, several nice bunches of calves.

16 –

Perry's Pork Rinds

& Blue Spoon Pop-up, Tractor Supply parking lot, 10am-7pm, click

here

for Facebook event.

16 – FSHS Senior Cruise Night, 7pm, see below for info. or click

here

for Facebook event.

19 – Virtual Storytime by Fort Scott Library, 10-11am, click

here

for Facebook event.  Flight Zoom Edition!

SAVE THE DATE!

June 12-13 – Town-wide Garage Sale, register your sale online

here

for only $10!  Business ad spaces also available for $25/$35, call us at 620.223.3566 for more info!

July 24 – Chamber Golf Classic 4-Person Scramble

Fort Scott Area
Chamber of Commerce
620-223-3566

Click

here

for our

Membership Directory

.

We THANK our members for their support!  Interested in joining the Chamber?  Click

here

for info.

Thinking of doing business in or relocating to Fort Scott?

Contact us for a relocation packet, information on grants & incentives, and more!

Seeking a job/career?  

We post a Job of the Day daily on our Facebook page, distribute a monthly job openings flyer, and post jobs on our website.

Many opportunities available!

Housing needs?

Click here for a listing of our Chamber member realtors.

Click here for our rental listing.

FSHS SENIOR CRUISE NIGHT
FSHS SENIOR CRUISE NIGHT
CONGRATULATE THE SENIORS ON WHAT
WOULD HAVE BEEN GRADUATION DAY!
Saturday, May 16th
Starting at 7pm
Seniors will follow a route that will be led by School Resource Officer Mike Trim.
Senior students are asked to arrive at the
high school by 6:45 p.m.
The line up will be starting in the southwest corner of the FSHS front parking lot, and the line will proceed to the east, on the south side of the high school, and will weave into the east parking lot.
FARMERS' MARKET OFFERINGS
Farmers' Market Current Offerings
Saturdays 8am to noon, Tuesdays 4 to 6pm
Skubitz Plaza in front of the Fort
Vendor: R and B Produce (Ronnie & Beverly Brown)
Nuts
Nut Breads (pumpkin, banana, poppy seed, apple nut)
Caramel Rolls
Jelly
Salsa
Vendor: Ponderosa Farm (Chet & Linda Bower)
Lettuce
Broccoli
Kale
Radishes
Vendor: Locust Hill Lamanchas (Sue Reinecke & Family)
Goat's Milk Products

Soap
Lotion & Body Cream
All-Natural Deodorant
Candles
Vendor: Micki's Crafts (Micki Kraft)
Fabric Facemasks, 3 sizes children-adult, $3 each
Aprons, Kitchen Towels & Hot Pads
Kid's Aprons w/Crayolas
Kitchen Scissors w/Holder
Dish Rags w/Scrubber Built-in
Microwave Potato Bags
And, more vendors not mentioned!
PERRY'S PORK RINDS – MAY 16TH!
Chamber Member Perry's Pork Rinds
@ Tractor Supply Parking Lot
Saturday, May 16th, 10am-7pm or until sold out!
Click
here
for message from Kelly Perry!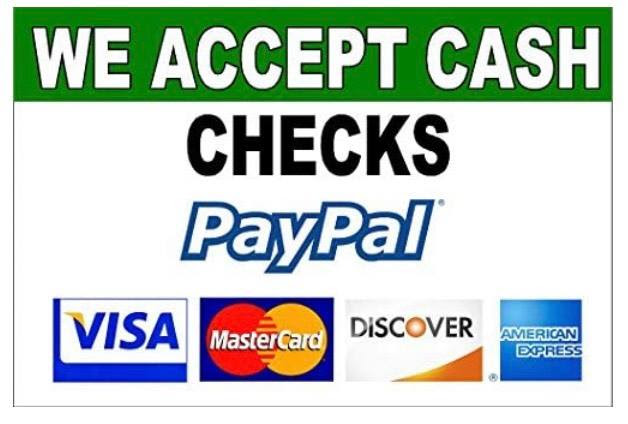 With festivals being cancelled small businesses have to stick together we absolutely love the blue spoon and the blue spoon loves us so what could be better than BOTH!!!!
$8 each or 4/$30
All 9 flavors of rinds available. First come first serve. We are so thankful for all of you and cant wait to see you!
FITNESS CENTERS REOPEN!
FORT SCOTT'S THE PLACE TO LIVE!
Recently we have been hearing from local realtors that people are choosing to move to Fort Scott from states near and far ~ there's just something about Bourbon County and this community! We've heard Kansas City, New York, Colorado & more!
Here are a couple of quotes shared from local realtors:
"Roots grow deep"–I have a young couple with 3 children returning to Fort Scott from Florida after being gone from here for 6 years. They left for job opportunities, but now both of them have companies who do "remote work from home" with only occasional flights to the home office. They ask employees to be within 2 hours of an airport. Said they want to get back to a simpler life and smaller school system for their children. Anxious to welcome them home when they close on their new purchase in a few weeks.
Retired man moving to Fort Scott later this month from Illinois. His daughter attended FSCC, rodeo department, several years ago. When he visited for college rodeos, etc., said he was always impressed by how friendly people in Fort Scott are. In retirement he wants an affordable property with small acreage for his horses. We found it for him!
SUNSHINE BOUTIQUE EXPANDED
Come check it out, corner of Wall & Main St.,

Downtown Fort Scott.
TABLE TENT ADVERTISERS
   Since we don't have our bi-monthly Table Tents out yet due to ever changing event schedules & restrictions, we would like to recognize our advertisers here for May & June!
La Hacienda, celebrating 10 years!
Paint Creek Realty
Bill Martin, Bourbon County Sheriff
K-State Research & Extension, Krista Harding, Horticulture
THANK YOU TO OUR BOOSTER MEMBERS!