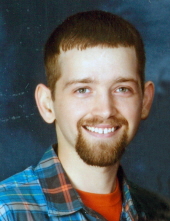 Zachery Thomas Wisely, 28, passed away unexpectedly from heart complications on Friday, December 11, 2020, at Via Christi in Pittsburg.
Zach was born on November 10, 1992. His childhood was spent in North Carolina, the Wichita area, and, finally, Redfield.
As the oldest of four brothers, Zach was full of life and definitely ornery while still being very dependable. Zach graduated from Uniontown High School with the class of 2011 and was in the process of finishing his degree from FSCC. He loved to fish, hunt, and play golf, especially with his Grandpa Hoover. His many interests included playing the guitar, sketching, mastering video games, creating crafts, making repairs, and trying new adventures.
The family will miss Zach's wisdom, calming personality, teasing nature, and the peals of laughter from playing with his many nieces and nephews. He was a dog lover; his favorites were Max, Charlie, and Leo.
On June 17, 2017, Zach married his high school sweetheart and perfect match, Caitlin Jackson, daughter of Dale and Alicia Jackson, of Uniontown. They first met in second grade. The couple lived and worked in Bella Vista, Arkansas, before moving to the Fort Scott area. Zach was employed by Timken.
Zach was preceded in death by his birth dad, Michael Stanley. He also lost a paternal grandfather, Roger Wisely, Uncle Teddy Wisely as well as Aunts Connie Pickerell and Brenda Asbury.
He is survived by his cherished wife, Caitlin; his parents, Jodi and Shane Wisely of Redfield; his siblings, Wade (Reba) Wisely and children, Adaleigh and Jaxson; Shawn (Danielle) Wisely of Fort Scott; Josh Wisely of Pittsburg; and Brooke Stanley and daughter, Abigail, of Wichita; his grandparents, Ron and Flo Hoover of Fort Smith, Arkansas; Robert and Sue McGowen of Wichita; Rick and Mary Stanley of Belle Plaine; Melanie and Greg Grissom of Newton; Great-Grandpa Dale Holmes of Augusta; and many other relatives. He was especially close to his aunts, Lori Hayes of Greenwood, Arkansas, and Tami Morgan, Uniontown.
Rev. Marty Dewitt will conduct funeral services at 10:30 A.M. Saturday, December 19th at the First Missionary Baptist Church in Uniontown.
Burial will follow in the Uniontown Cemetery. The family will receive friends from 5 to 7 P.M. Friday at the Cheney Witt Chapel.
Services are under the direction of the Cheney Witt Chapel, 201 S. Main, Ft. Scott, Kansas. Words of remembrance may be submitted to the online guestbook at cheneywitt.com.