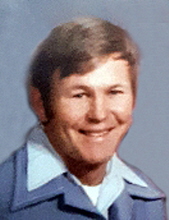 Donny Ray Button, age 67, resident of Ft. Scott, KS, died Friday, November 13, 2020, at his home.
He was born August 17, 1953, in Ft. Scott, the son of Merle and Mable Dunham Button.
Besides working with his father, Donny owned and operated a towing service and tire repair service for many years. He loved to fish, play the lottery, and people/car watch.
His favorite places to eat were Nu Grille and Golden Corral.
Survivors include 3 daughters, Crystal Walker (Troy) Mulvane, KS, Shar Kress (George Mattox) Savonburg, KS, and Kaylee Button, Ft. Scott; a son, Scotty Button (Mackenzie) Republic, MO; siblings Ralph "Pewee" Button (Charlotte), Merlene Button, Mary Button, all of Ft. Scott, and Judy Snow (Larry) Mapleton, KS; 8 grandchildren; 7 great-grandchildren; and numerous nieces and nephews.
He was preceded in death by his parents; 2 brothers, Bobbie and Ronnie Button; and 5 sisters, Tammy Meriman, Shirley Armstrong, Bonnie Phillips, Patty Smith and infant Patsy Button.
There was cremation. Services will be announced at a later date.
Memorials are suggested to the Donny Button memorial fund and may be left in care of the Cheney Witt Chapel, PO Box 347, 201 S. Main, Ft. Scott, KS 66701. Words of remembrance may be submitted to the online guestbook at cheneywitt.com.